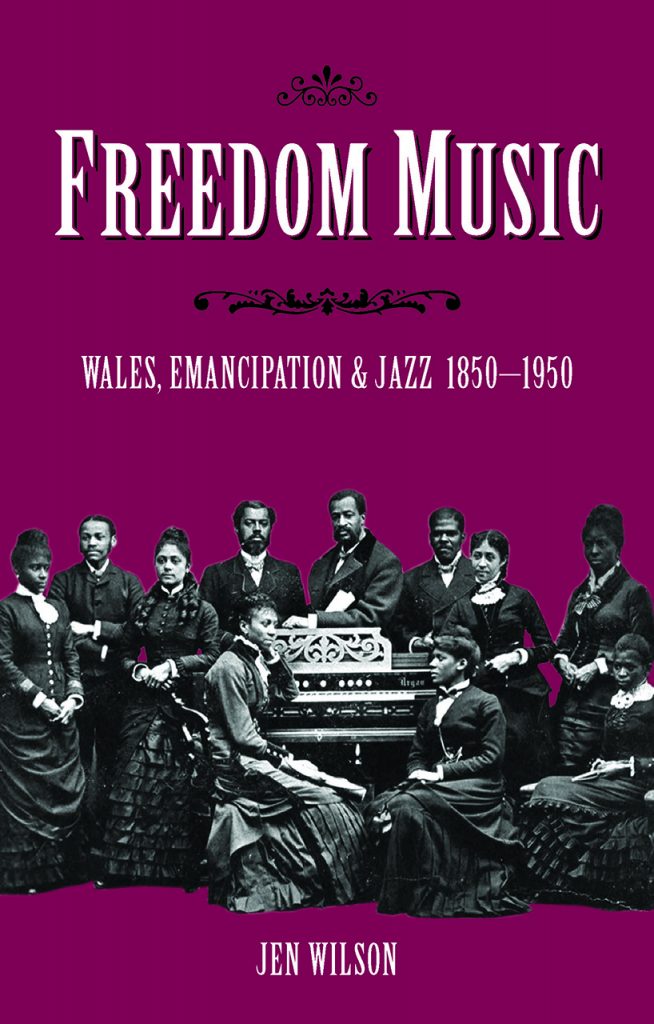 Jen Wilson introduces her book, Freedom Music: Wales, Emancipation and Jazz 1850-1950
This book was a slow burn, probably from that day in school when the piano lid was slammed down by the deputy head, near-missing my fingers, all for 'lowering the decorum of the whole school' etc. I was 14, and the piano remained locked thereafter. I had found it unexpectedly opened in the dinner hall, and played boogie on it after lunch – girls started jiving, and I had attracted quite a crowd. I was already interval pianist at the local jazz club, but I went on to fail Music, History and all my other 'O' Levels.
I was passionate about music and history. My education began with Swansea Women's History Group when Ursula Masson, Gail Allen and I videoed the South Wales Women's Support Group during the Miners' Strike of 1984–5. Ursula, with an MA in History, taught me feminist history, politics, philosophy, cultural studies, social policy and posed that fateful question: 'You are a jazz musician, what is the story of jazz in Wales?' I confessed I didn't know. 'Then find out', she said. I didn't know where to start – 'Mam and Dad', replied Ursula. I set up Jazz Heritage Wales in 1986 (formerly known as Women's Jazz Archive), gradually working my way back from living memory, back to the music that Anti-Slavery Society members and Abolitionists would have heard in the 1800s. Freedom music is what I discovered.
There were eureka moments too, particularly the day I read the 1833 story of the runaway slave called Willis in The Cambrian newspaper. Willis had stowed away on a copper ore carrier in New Orleans, and ended up berthed alongside Swansea's Landore copper works. I discovered the Swansea Abolitionist Jessie Donaldson had emigrated to Cincinnati, a busy town on the Ohio riverbank in the 1850s, and ran a safe house for fleeing slaves during the American Civil War. And when the Fisk Jubilee Singers choir of freed slaves streamed into Swansea from Nashville, Tennessee, in the 1870s, south Wales experienced abolitionist campaign songs, spirituals and gospel music first-hand.
More eureka moments were found buried in the South Wales Daily Post, which championed the emerging café society during the First World War. African American combos played ragtime and 'hot' music for the afternoon floor shows – this was a good fifteen years before Dylan Thomas met his bohemian friends to discuss poetry and girls in the Kardomah. Women's bands and orchestras strutted their stuff too, to be rubbished by music newspaper journalists. I collected all of these stories one by one, and they sat vegetating inside my computer until one day Dr Catriona Ryan said, 'Holy Moly! Put 'em in a book!' Here it is.
Jen Wilson is a jazz pianist and founder of Jazz Heritage Wales, based at UWTSD Swansea. www.jenwilsonjazzpiano.com