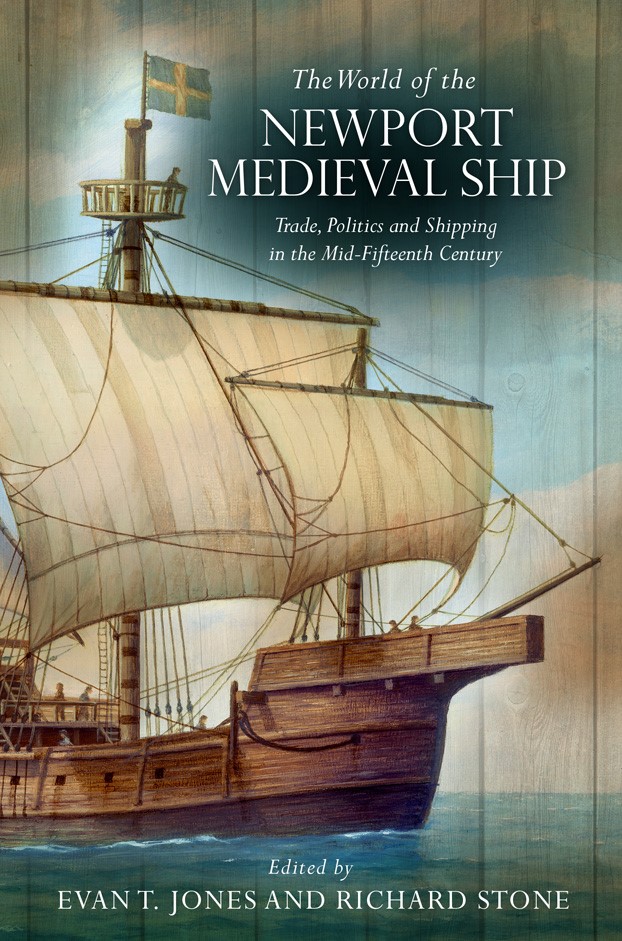 We're very pleased to announce that The World of the Newport Medieval Ship: Trade, Politics and Shipping in the Mid-Fifteenth Century has been awarded the G.T. Clark Prize for the best scholarly work on the history and archaeology of medieval Wales. Congratulations to the editors Evan T. Jones and Richard Stone!
The Newport Medieval Ship is the most important late-medieval merchant vessel yet recovered. Built c.1450 in northern Spain, it foundered at Newport twenty years later while undergoing repairs. Since its discovery in 2002, further investigations have transformed historians' understanding of fifteenth-century ship technology. With plans in place to make the ship the centrepiece for a permanent exhibition in Newport, this volume interprets the vessel, to enable visitors, students and researchers to understand the ship and the world from which it came. The volume contains eleven chapters, written by leading maritime archaeologists and historians. Together, they consider its significance and locate the vessel within its commercial, political and social environment.
The World of the Newport Medieval Ship is available to purchase in hardback, paperback and ebook formats.
About the prize:
The Cambrian Archaeological Association administers the G. T. Clark Trust Fund, set up to commemorate George Thomas Clark, the nineteenth-century antiquary. The G. T. Clark Prizes are awarded for the most distinguished published contributions to the study of the history and antiquities of Wales and the Marches during the previous quinquennium.