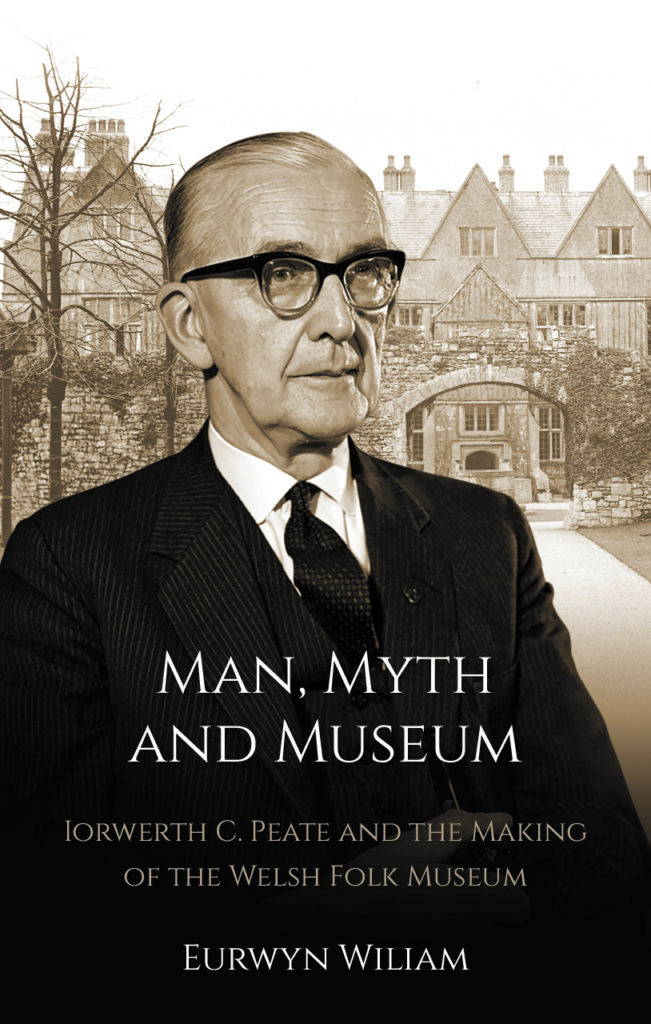 Eurwyn Wiliam introduces Man, Myth and Museum: Iorwerth C. Peate and the Making of the Welsh Folk Museum.
Twenty years ago I was asked to lecture on what was regarded as a seminal book by Iorwerth C. Peate called The Welsh House (1940). In delving deeply into the book I realised how much it owed to the work of other people and how weak it was as a work of scholarship. How could this be, I wondered? This, after all, was one of the best-known academic works by a man known in Wales, and particularly to Welsh-speakers, as a poet, man of letters and above all the founder and first Curator (Director, in today's parlance) of the Welsh Folk Museum, the institution now called, in English, St Fagans National Museum of History. Peate (1901–82) was the leading pioneer of the development of open-air museums in Britain and of the study of folk life or regional ethnology (a term he hated – one of many, as I was to discover).
Twenty years later, I feel that I know the man much better and have come to realise that he was a man of many contradictions. In the book, I try to place Peate amongst his academic and literary contemporaries, and examine in particular two aspects of his professional life, as academic and as curator. It turns out that he was not very good as a scholar, having fixed early on in life on a world view from which he could not deviate. He was incapable of changing his mind once it was made up and held on far too long to outmoded views, such that during his later career he was presenting a fossilised view of the discipline which he had introduced to Britain. His definition of Wales was an exclusive one based around a quasi-mythical definition of the Welsh-speaking gwerin of the upland heartlands, to the total exclusion of the contemporary industrialised, urbanised and Anglicised Wales of reality. His works accordingly present a Victorian Wales preserved in aspic – possibly not unexpectedly for a museum curator.
The Wales he wished to present at St Fagans very much followed this model, of a rural society in which the craftsman played a leading role. But another myth was also shattered for me. Iorwerth Peate did not, alone and heroically as he would have it, establish the Welsh Folk Museum in the face of opposition from his boss, the Director of the National Museum, Sir Cyril Fox. It is clear that the National Museum of Wales had aspired to having an open-air branch long before Peate was appointed to the staff, and that Fox (with whom Peate did not get along – one of many) had at least as significant a role in laying the foundations for such an institution in Wales. However, it is also clear that it was Peate who created amongst the people of Wales (or at least Welsh-speakers) a readiness to accept that such an institution could play a major role in rebuilding the nation he felt had been almost lost; and certainly whilst it was Sir Cyril Fox who created the policy framework and structure for the new museum, there was nobody other than Iorwerth Peate at the time with the drive and perseverance to turn that vision into reality on the ground.
Eurwyn Wiliam is a retired scholar who was one of Iorwerth Peate's successors as head of the Welsh Folk Museum. This is the first full-length examination of Peate as scholar and curator.