Rhiannon Ifans introduces her new book, Stars and Ribbons: Winter Wassailing in Wales.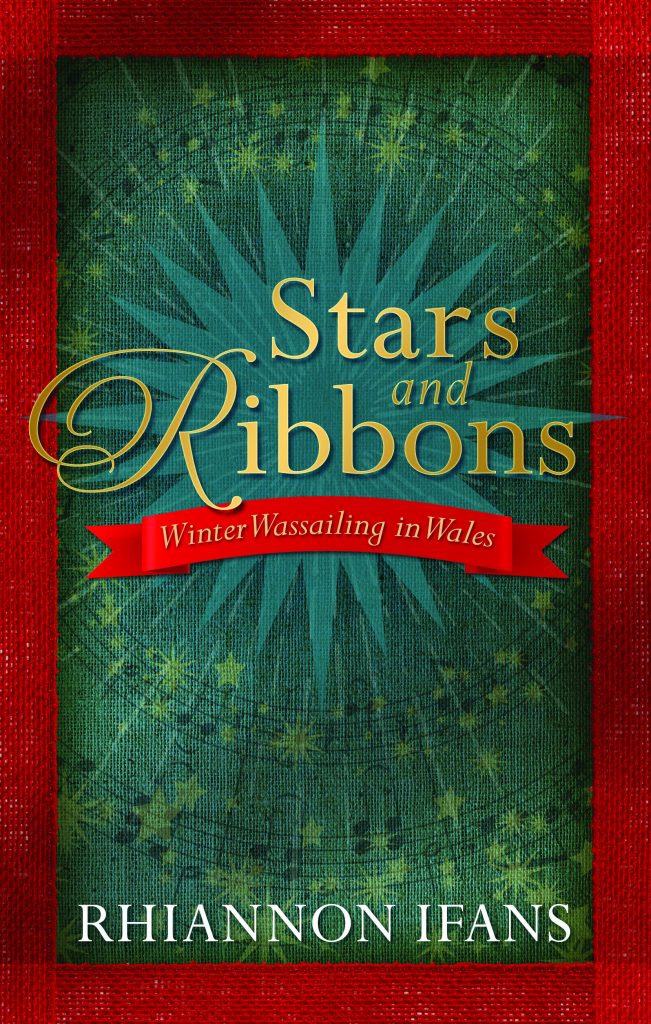 Wassailing has been part of Welsh folk life for centuries, bringing light and life to the dark winter months. Wassail songs are still sung at several rituals held over Christmastide, at the New Year, and on Twelfth Night.
The initial function of these songs was to improve fertility in three spheres: the productivity of the land, of the animal kingdom, and of the human race. Ale was drunk to promote fertility. Stars and Ribbons seeks an origin for the custom of drinking the health of individuals at specific times of the year, and sources the first known reference to Welsh wassailing.
The perceived role played by the Druids is impressive, collecting mistletoe in forests devoted to the gods, and distributing it as a New Year's gift in order to resurrect nature's power following the death of the old year and the birth of the new. But of all the Welsh wassailing customs, the Mari Lwyd creates the most splendid spectacle. The custom entails the use of a horse's skull placed on a pole and covered in a white sheet. Adorned with knots of pretty ribbons, and coal to form starry eyes, Mari is taken on a journey around the parish to bless the householders. Pwnco – a contest in song to gain access to the home – formed part of the rite of entry but once inside, a beautiful wassail bowl full to the brim of strong spiced ale was freely handed around.
This book presents a rich collection of previously unpublished songs, here for the first time in their original language, translated into English, and with musical notation. It also provides a comprehensive analysis of these poems, and advances new insight into the tradition of observing wassail customs in Wales.
Stars and Ribbons is ideal for bringing a little of the Welsh wassailing spirit to your own merry revels!
Rhiannon Ifans was Dyson Fellow in the Faculty of Humanities and Performing Arts, University of Wales Trinity Saint David. She is General Secretary of the Welsh Folk Song Society, and editor of the annual journal Canu Gwerin / Folk Song.