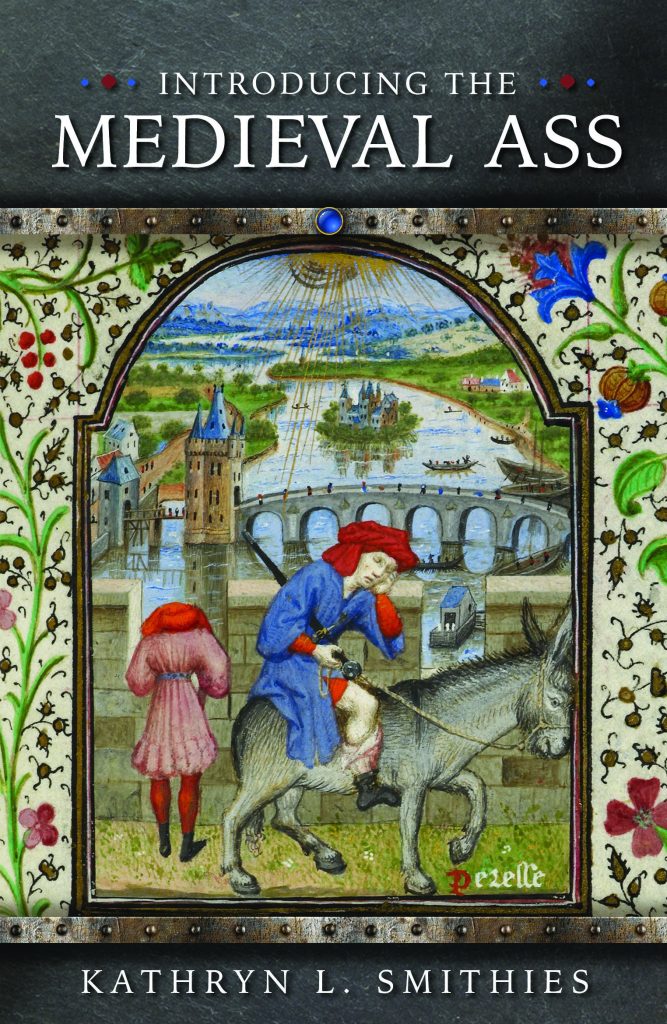 Kathryn Smithies explores the inspiration behind Introducing the Medieval Ass, a title in our expanding Medieval Animals series.
Ever since I was a small child and found a Ladybird book at my grandparents' home, I've always had a soft spot for donkeys. In that book, Ned the Lonely Donkey, Ned sought companionship and eventually found it with Timothy, a young, lonely boy. I would read that book from cover to cover on our weekly visits. Fast forward many years, and when I was approached to write a book on medieval donkeys, I had to say yes.
The book is the result of much research into the medieval donkey, or rather the 'ass' as it was known in the Middle Ages. The more I read about the medieval ass, the more it became apparent that it didn't have a single or simple meaning: the ass was paradoxical. It was remarkable but unremarkable; everyone would have known the ass and, despite its supposed stubbornness, it was outstanding for its work ethic. It was profane and holy; not just the bearer of salvation and an exemplar for the good Christian, it also represented the sinful, the flawed and the unbeliever. It was clever but also irrational; Balaam's ass knew not to disobey God's word whilst proponents of scholastic arguments were reduced to the level of asses: asinine and absurd. Its potent sexual reputation – one literary ass had sex with a woman – was simultaneously linked to sterility and, to this day, 'ass' and 'arse' remain culturally-connected homophones.
The medieval ass left a rich legacy that persisted into later historical eras, think: Shakespeare's dull, asexual ass, Bottom; Don Quixote's astute sidekick, Sancho and his ass; the American Democratic Party's donkey; Shrek's fast-talking, annoying and witty, Donkey; and Christopher Robin's pessimistic companion, Eeyore. Introducing the Medieval Ass explores the many facets of the medieval ass and in my blog, Blogging Donkeys, I post short musings on the ass in a range of pre- and post-medieval settings. You can find it here: www.bloggingdonkeys.com
Kathryn Smithies is a medieval historian, and research and teaching associate in the School of Historical and Philosophical Studies at the University of Melbourne.