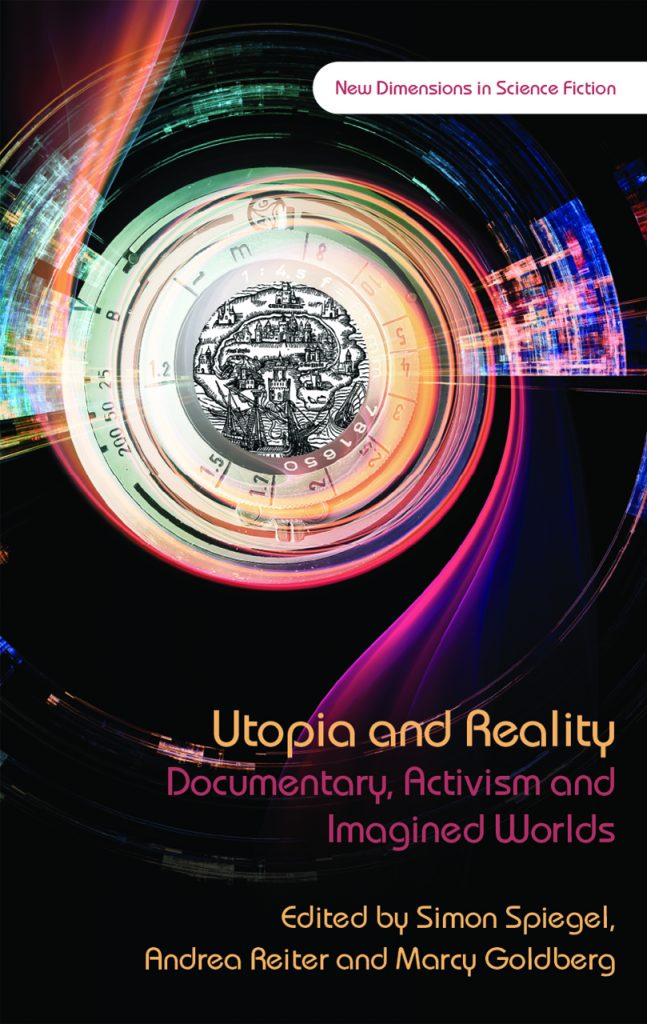 The editors of Utopia and Reality: Documentary, Activism and Imagined Worlds introduce their edited volume in our New Dimensions in Science Fiction series.
The literary genre of utopia has a long and venerable tradition. Starting with the publication of Thomas More's Utopia in 1516, there has been a steady stream of works that depict a better world. In film, however, positive utopias seem to be non-existent. So far, virtually all research in this area has focused exclusively on dystopias. The general consensus is that utopias in the Morean tradition are not suited for fiction film since they lack an exciting plot.
For our interdisciplinary workshop 'Utopia and Reality', held on the occasion of the 500th anniversary of Utopia in autumn 2016 at the University of Zurich, we took a different approach. We started from the insight that utopias are never only about telling a story. Rather, they represent a critical reaction to the deficits of the present and are therefore, in a quite literal sense, much more directly related to the world we live in than fiction. The proper place to look for utopias, therefore, is in nonfiction films.
To our knowledge, our workshop was the first event dedicated to the exchange between scholars from documentary studies and utopian scholarship. As such, it was a great success. We were not surprised that the encounter between the two fields turned out to be very fruitful.
The book Utopia and Reality is based on, and expands, the original programme of our workshop. The result is a pioneering work covering a wide range of films and topics: from Dziga Vertov's avant-garde classic Man with a Movie Camera to the anarchist low-budget production Made in Secret and online videos produced by the jihadist terror organisation ISIS; from Patricio Guzmán's filmic meditation The Pearl Button and activist eco-documentaries to films dealing with the dissolution of the former Yugoslavia. The final section of the book opens up the field even further by discussing non-traditional formats, like the three-channel production Gran Horizonte: Around the Day in 80 Worlds and interactive i-documentaries.
Simon Spiegel is a research associate at the Department of Film Studies at the University of Zurich, and Privatdozent at the University of Bayreuth. He is scientific project manager in the ERC Advanced Grant research project FilmColors.
Andrea Reiter is a film scholar and documentary filmmaker. She has a doctorate in film studies from the University of Zurich.
Marcy Goldberg is a film historian, university lecturer, editor and translator.